Assembly of catheters and endoscopes
With considerable experience in manufacturing catheters for electro-physiological treatment or ophthalmology, STATICE has developed quality know-how in assembling catheters.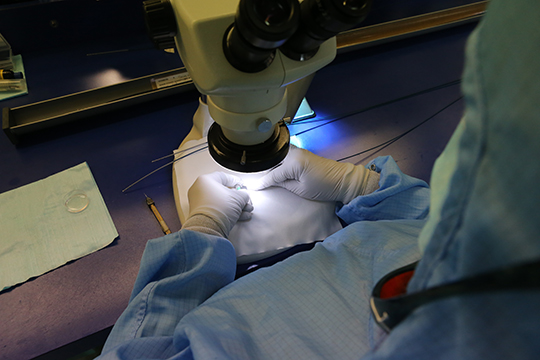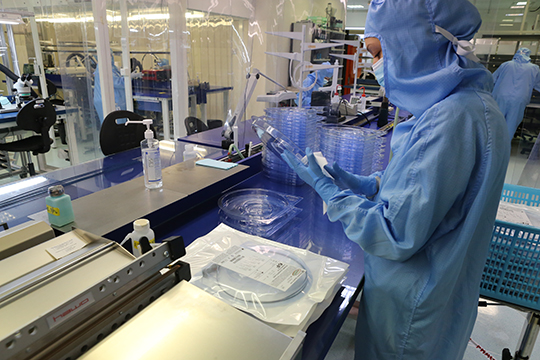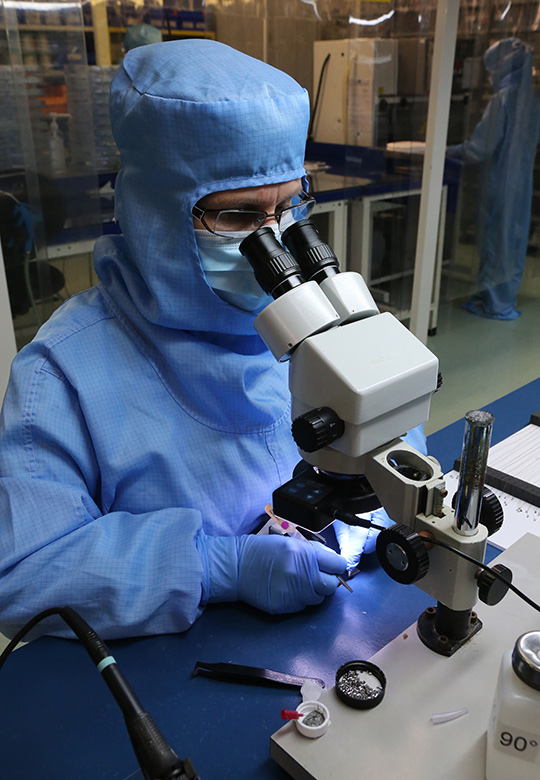 STATICE develops, designs, and produces catheters in the following fields:
Electro-physiology
Ablation
Clinical data monitoring (neurology and others)
Endoscopy
Ophthalmology.

For specific applications, STATICE can produce and manufacture catheters with a diameter as low as 3F. A range of captors or sensors are available that respond to electrodes, pressure, temperature, force, and/or active components such as cameras, electrodes, or dart ablation can be incorporated.
The production of this type of catheters calls for complex and specific micro-technology processes which is where STATICE is a leader in the market:
Catheter welding between armed or simple tubing with different diameters
Tip forming
Coating
Micro-encapsulation of captors or sensors
Incorporation of electrodes or signal wiring
Incorporation of coudé catheter systems.
In order to respond to clients' specific requirements and the highest expectations of quality, STATICE is able to assemble tubes of different diameters, materials, multi-lumen, and reinforced or not: go to http://www.easy-cath-production.com/ for our selection of machinery.