Transformation of biomaterials
STATICE can transform 3 different groups of polymers:
Silicone
Thermo-plastic technology
Bioresorbable materials

Beyond the range of polymers, Statice also uses a wide range of other materials commonly used in the manufacture of medical utensils:
Metallic structure with stainless steel, titanium, nitinol, platinum group metals, cobalt chrome
Hard materials, ceramics, corundum.
Short and long-term implantable silicone


STATICE uses silicone in different forms:
HCR High Consistency Rubber, LSR Liquid Silicone Rubber
Low consistency silicone
Dispersion
Ink

Silicone is transformed and shaped in a variety of ways using different procedures, namely:
Calendering
Compression moulding
Injection moulding
Overmoulding
Extrusion
Dipping/Immersion
Potting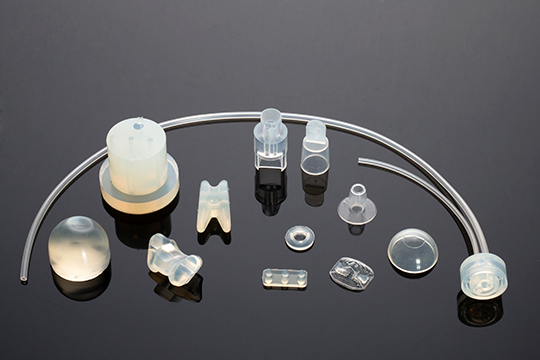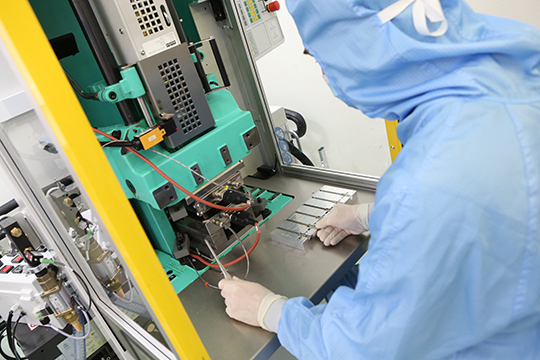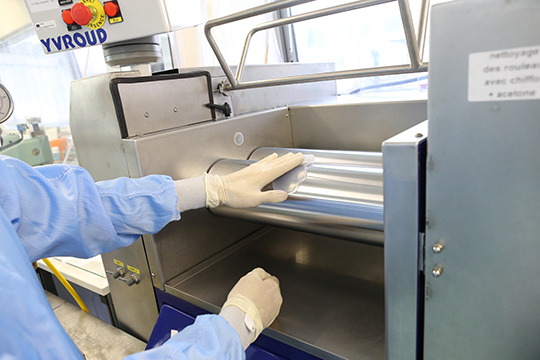 Other processes can be incorporated to change the visual aspect, colour, mechanical or physical characteristics:
Colorants, TiO2, carbon, master-batch colouring
Ink surface marking
Inserts for strengthening (surface or interior) such as textiles (DACRON) or polypropylene
Overmoulding of the components (springs, nitinol wire, electric conductors)
Adjuvants to ensure the radio-opacity (Tantalium, gold, bryum sulphate
Active agents (analgesics).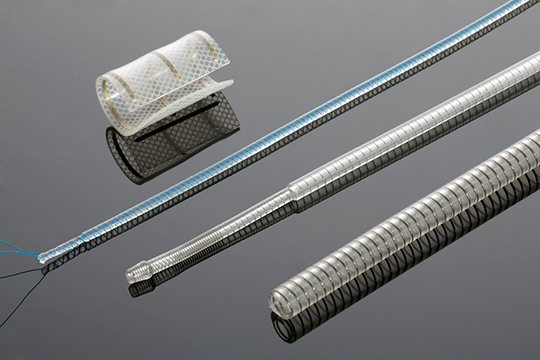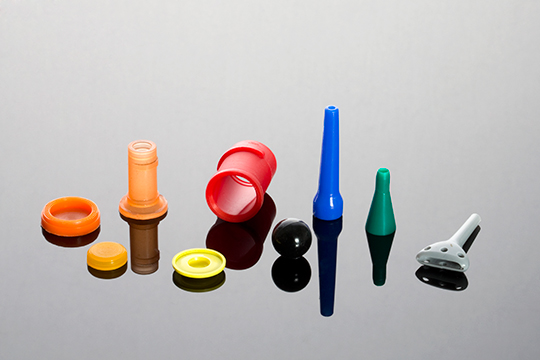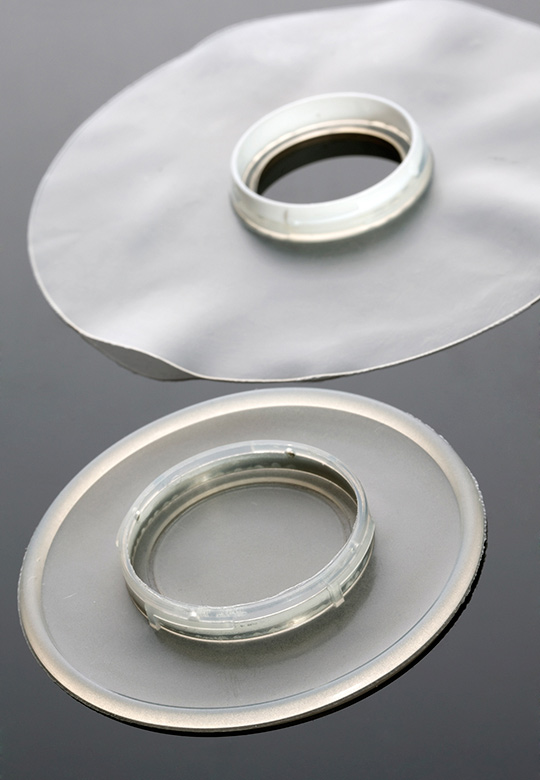 The groups of sheetings
Usage
Hardness
Thickness (mm)
Taille (mm)
Properties

Short or long term implantation

35 Sh.A

50 Sh.A

65 Sh.A

0.12, 0.25, 0.5, 1, 1.5, 2, 3, 4

160 x 190

All could be charged TiO2 or not and/or reinforced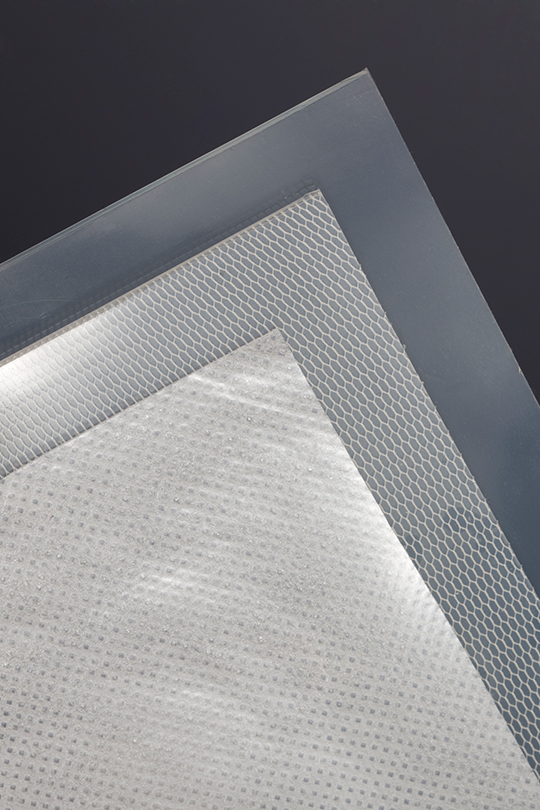 All other formats are possible and made to measure, please ask for further information here:


Bio-resorbables
STATICE is able to transform the following materials:
PLLA
PLAGA
PDO
Polycaprolactone
Charged bioresorbables (bio-glass, hydroxyapatite, active agents).

In order to transform the materials, STATICE has:
A horizontal injection press
A unique process particularly adapted to low inherent viscosity.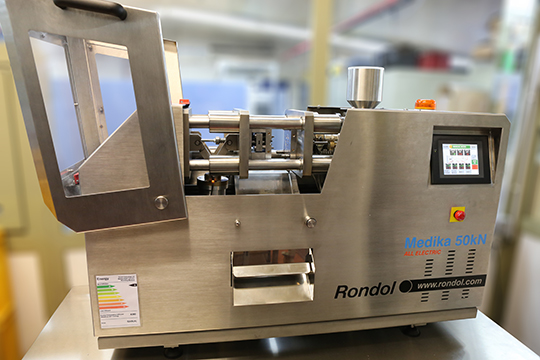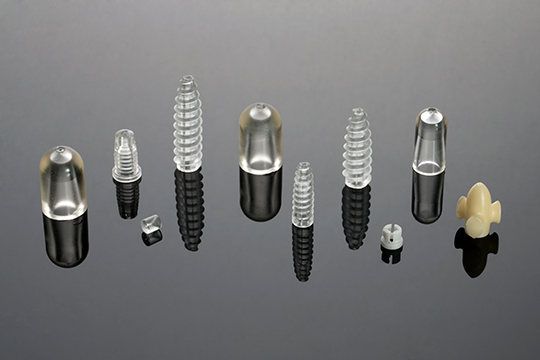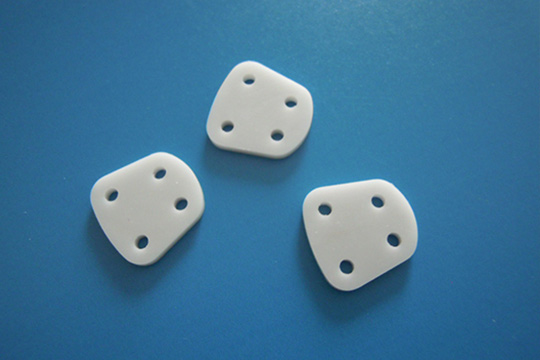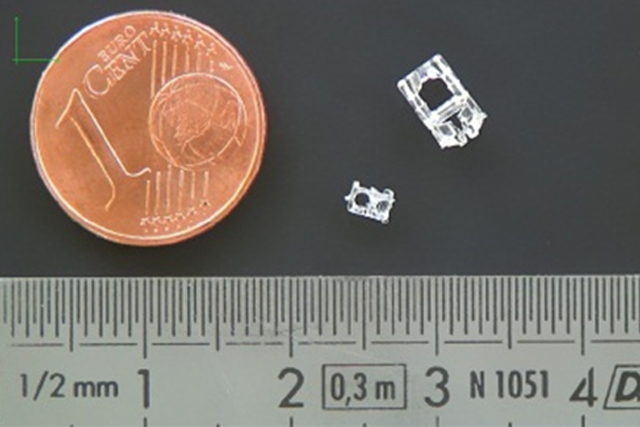 Thermoplastics techniques
Amongst all of the available thermo-plastics, STATICE uses moulding most often, machining, extrusion, and thermo-shaping.

Polyethylene (PE), Polypropylene (PP)
Acrylonitrile Butadiene Styrene (ABS)
Polycarbonate (PC)
PolyetherImide (PEI),
Polyetheretherketone (PEEK)

In order to transform the aforementioned materials, STATICE has an ®ARBURG vertical injection press.