Catheters and endoscopes
STATICE has extensive experience in the design of innovative and technical endoscopes and catheters, with a diameter down to 3F depending on requirements or client specifications. The design and manufacture of catheters are all subject to the reference 93/42/CE.
The diagnostic catheters can have a variety of sensors or captors:
Electrical signals
Temperature
Pressure
Strength
Other specifications as required.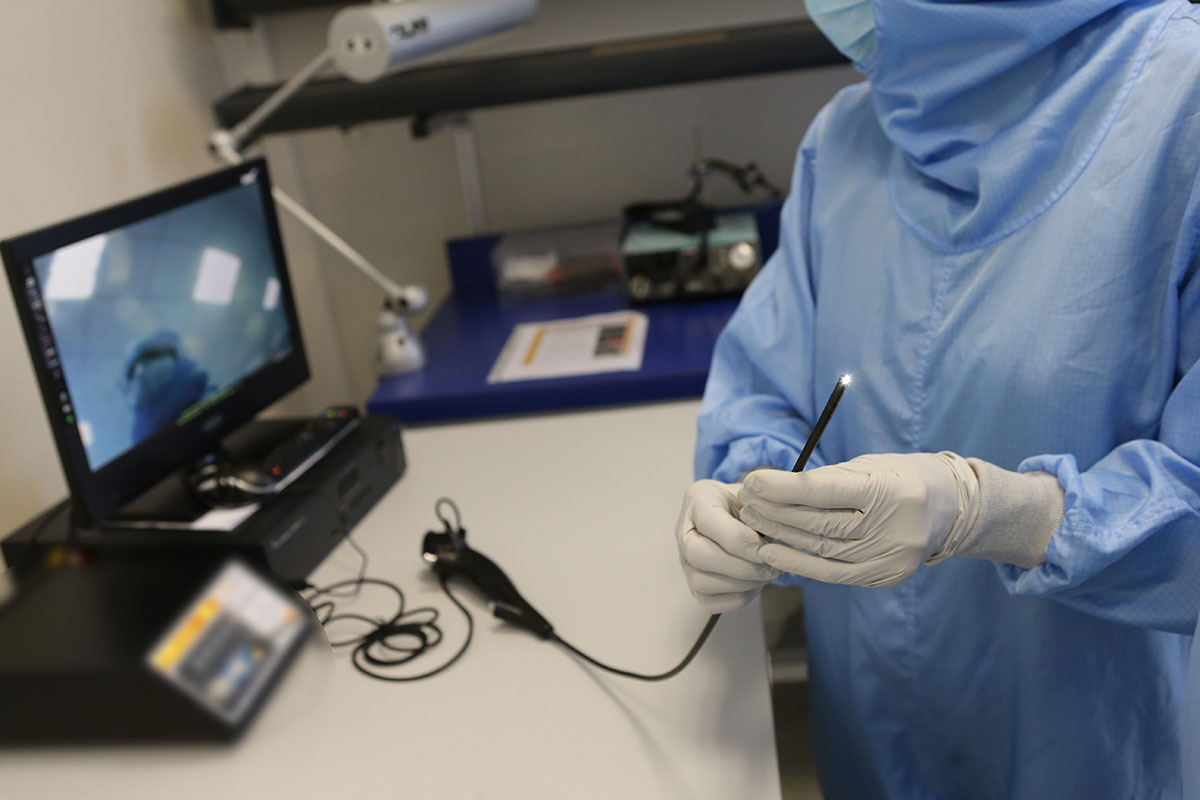 STATICE also specialises in active therapeutic catheters with electrodes or darts that ensure stimulation or ablation procedures.

These catheters can also be fitted with compliant, semi- compliant, or non- compliant balloons.
The design for catheters incorporates commonly used mechanical applications such as:
Kinking
Snaking
Torque transmission
Pinching
Soft tipping.

In order to reach the required Standards and quality depending on the clients' specifications, STATICE is able to assemble tubes with different diameters, materials, or multi-lumen, and can be reinforced or not.