Statice on the cover of Device Med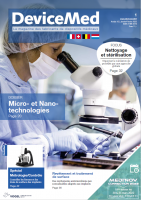 Device Med is a reference magazine for medical device manufacturers.

For the January-February edition, Statice is on the cover! This is a great way to highlight Statice's know-how, which also has a full article on pages 20 and 21.
Read it here !